Elite Bike Patrol Officer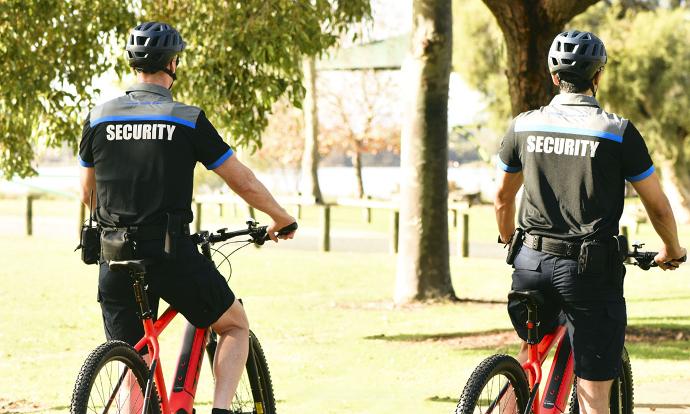 Elite Security Bike Patrol Officer & Supervisor Positions
New Security Service offered in Aruba Tourist Area
Excellent Salary starting at awg. 18,50 per hour 
Additional Performance Bonus part of Agreement
Training provided by the Aruban Police Academy & International Experienced Security Consultants
Help keep Aruba safe while gaining a rewarding career you will be proud of!
This position is customer service based, requires excellent communication skills, as well as critical thinking with the ability to serve and protect.
To ensure success in this role, the ideal candidate must be able to demonstrate professionalism enforcing the security and safety at the Hotel area.
All candidates must pass extensive screening and testing
Responsibilities
Ensure the safety of property and people
Report and act on suspicious activity
Protect Hotel area

Provide Information to visitors



Must Have
Friendly, Service minded Attitude
Able to Communicate well with others
Attention to Detail and Hands-On Mentality
A Clean Record (VOG) & Drug Free
Nice to have
Military, Police Background
Basic Security Training Certification
Experience as a Security Officer
BHV Certification
What's great in the job?
Great Team in a Friendly and Open Culture
Excellent Training, Salary and Benefits
Real Responsibilities
Expand your knowledge of the Security Industry
Growth Opportunity
What We Offer
Each employee has a chance to see the impact of his work. You can make a real contribution to the success of the company.

Benefits
Excellent Salary Package
Performance Bonus
Discount on Products and Services

Training
Training by Police Academy
First Aid / BHV
Professional Security Training
Fun Activity
Team Building activities are organized throughout the year